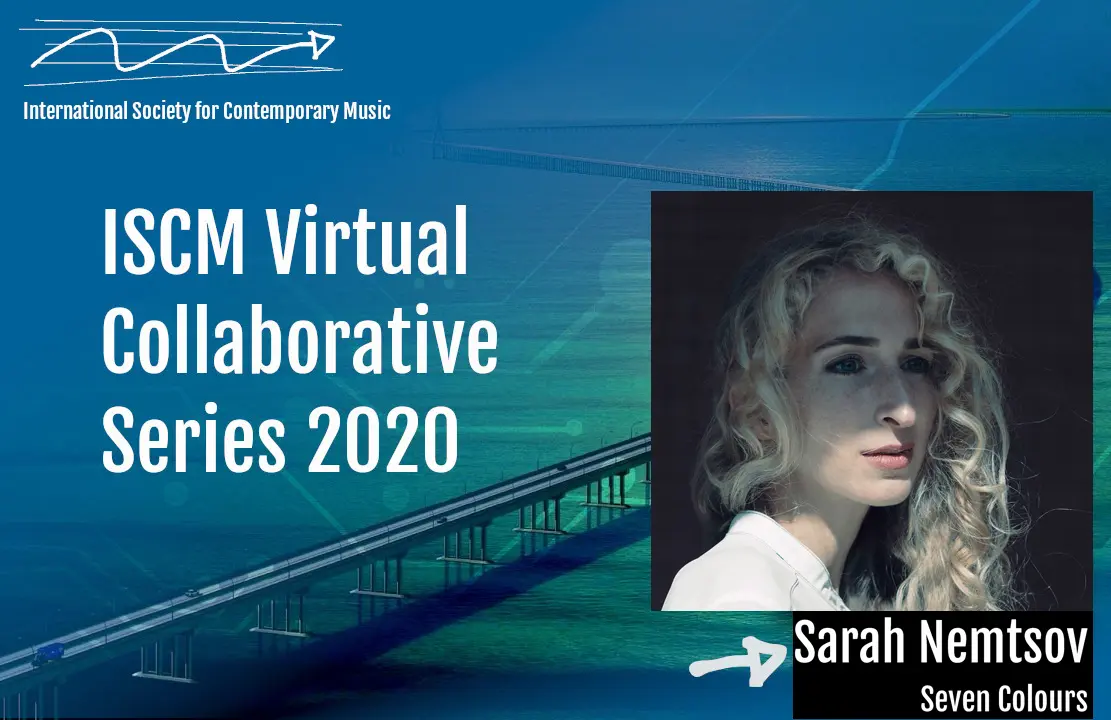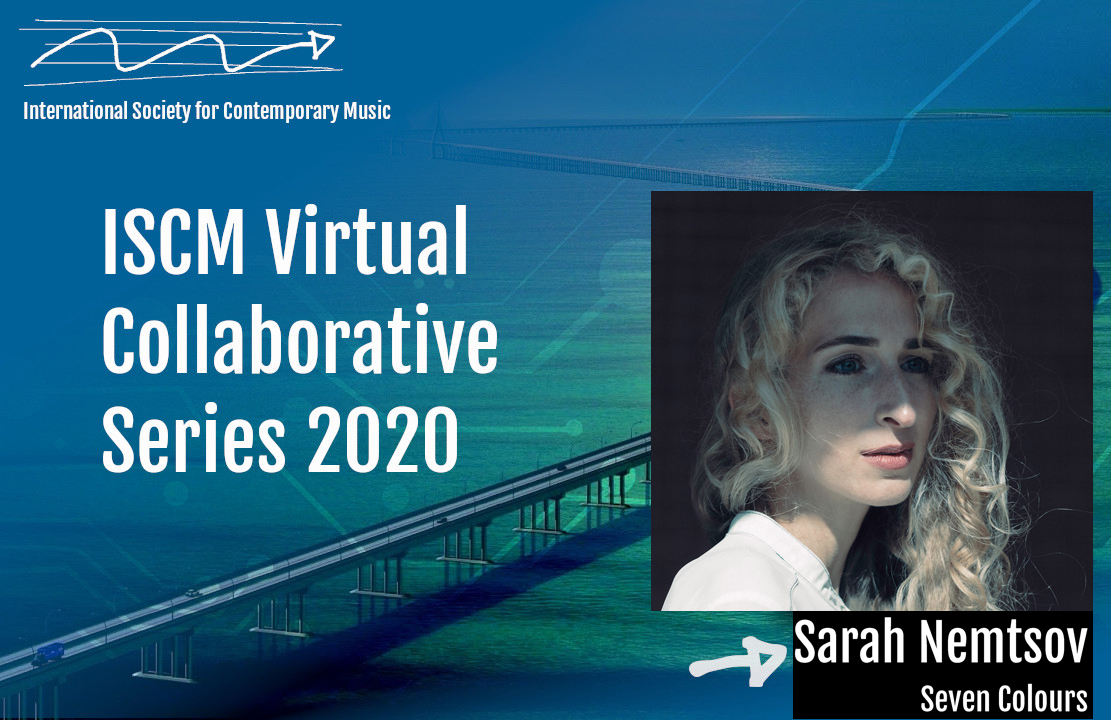 (Submitted by ISCM – GERMAN SECTION)
Sarah Nemtsov was born in 1980 in Oldenburg and studied composition in Hanover and Berlin with Nigel Osborne, Johannes Schöllhorn and Walter Zimmermann. She has received numerous awards and scholarships, including the Busoni Composition Prize of the Berlin Academy of the Arts, the Deutsche Musikautorenpreis of the GEMA and won the international RicordiLAB composition competition. She collaborates with renowned ensembles and orchestras (HR Symphony Orchestra, Deutsches Sinfonieorchester, ensemble modern, ensemble mosaik, Ensemble Adapter, Neue Vocalsolisten Stuttgart, ensemble recherche, Klangforum Wien, Ensemble Musikfabrik, Basel Sinfonietta etc.) and her works are performed at internationally renowned festivals – such as the Donaueschinger Musiktage, Darmstadt Summer Course, Wien modern, ECLAT, Ultraschall, Holland Festival, Musica, Bregenz Festival, Munich Biennale and many more. Nemtsov's music captivates through sensitively sounded setups, through complex and energetic textures, musical stratifications, interactions between acoustic instruments and electronics, as well as references to other arts and other media. In the summer semester of 2014, Sarah Nemtsov taught composition at Hochschule für Musik und Tanz Cologne, in 2018 she taught composition at Haifa University as a DAAD guest lecturer. In 2021 she will be tutor for composition at Darmstadt Summer Course. In 2020, she was nominated for the Opus Klassik Prize in the category "Composer of the Year". Her catalogue includes more than 100 compositions in almost all genres. Several of her works are published by Ricordi. DIE ZEIT wrote about her opera SACRIFICE (premiered 2017 at the Opera House Halle): "Sound becomes space becomes time becomes reality". Her new opera – OPHELIA (2020-2021) with a libretto by Mirko Bonné – will be premiered in 2023 at Saarländisches Staatstheater.
About her 2018 composition Seven Colours for amplified ensemble, Sarah Nemtsov writes:
Seven Colours was the first piece I composed after my mother died. My mother – Elisabeth Naomi Reuter – was a painter.
I composed five movements – all are connected (attacca: so it's one piece) – as a musical approach to colours that were important to my mother and had a special meaning. However, since I am not synesthetic it is a subjective and associative approach.
I umber, burnt sienna
II raw sienna, ochre
III sepia
IV carbon black
V caput mortuum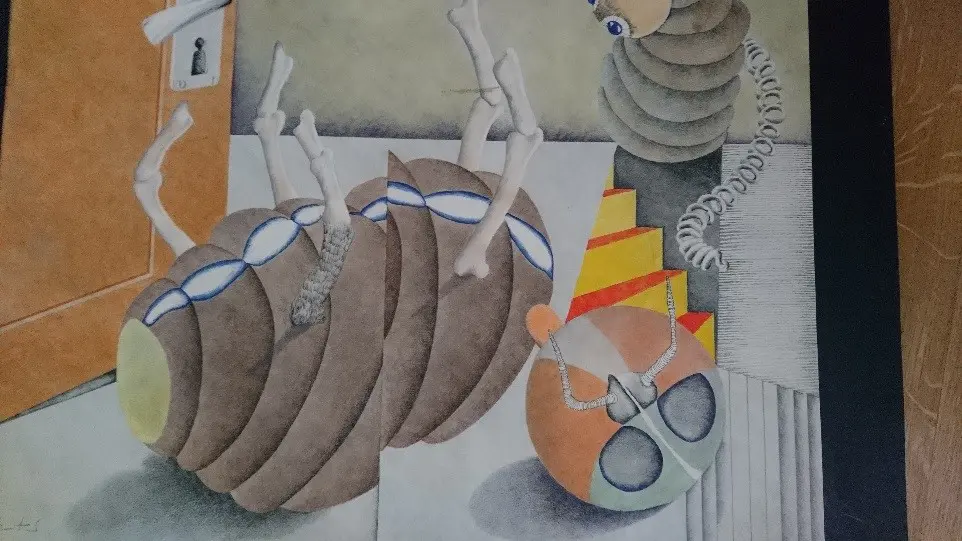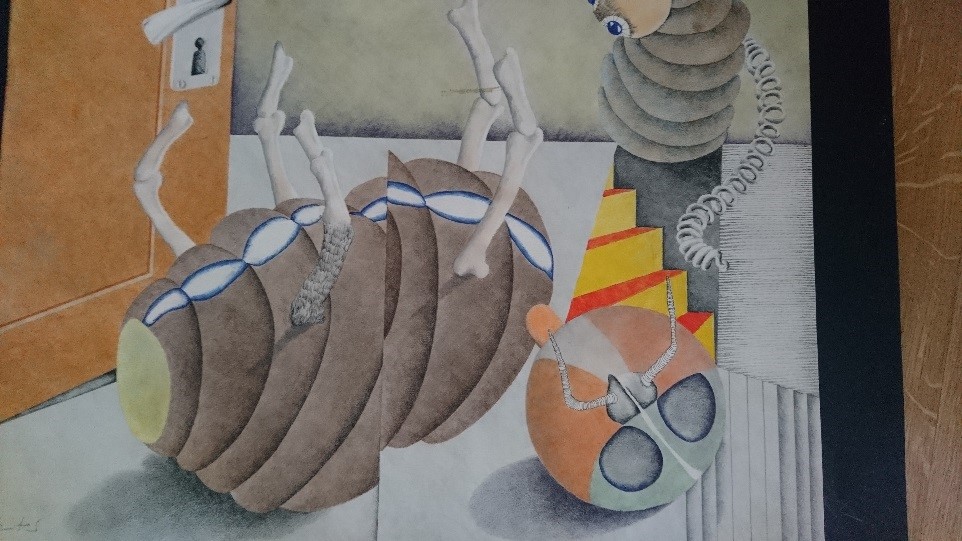 My mother liked cloudy, raw, "broken" colours and had developed certain techniques in her drawings by placing hatchings against each other, very fine and let colours with other colours "break" (as she called it), layers upon layers to add depth. Often at the end she went over the whole sheet of paper with a hard pencil and imperceptibly put a veil over it, often also on watercolors. In her oil paintings she worked with subtle glazes. In the last years of her life and creativity, she worked intensely, creating more than 100 paintings and drawings, focussing on the human being (whereas in her early work one would hardly find people, but many insects and bugs).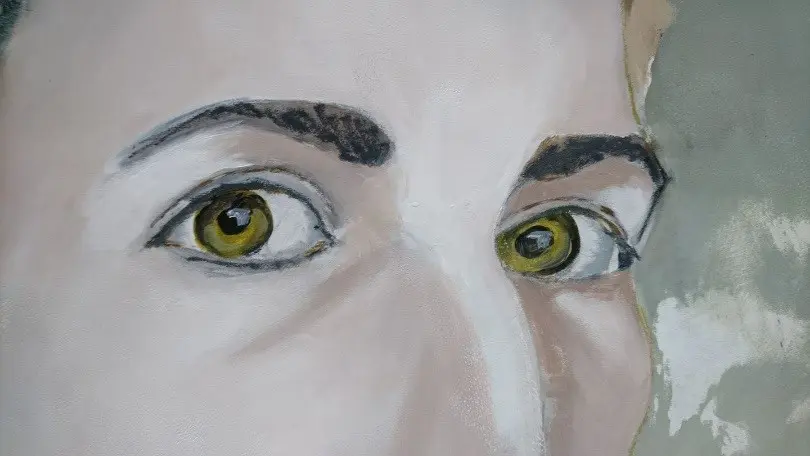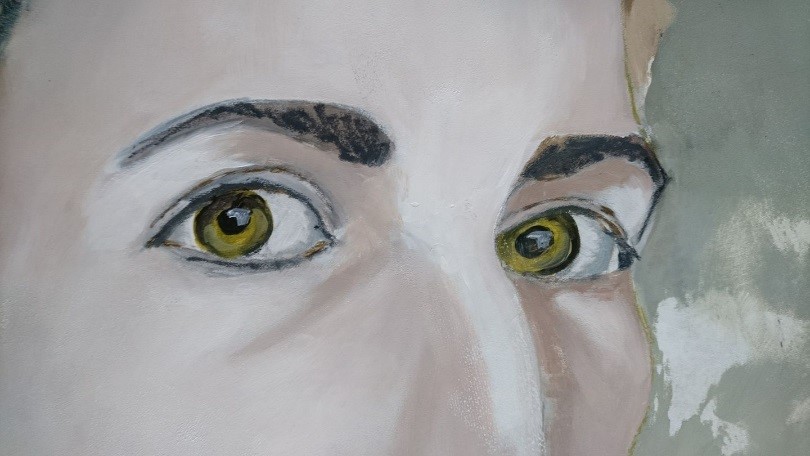 After 2014, she used oilsticks and chalks in her oil paintings to create outlines and contrasts and her paintings appeared (intentionally) more "incomplete", open. She died of cancer in November 2017. She was and is a great inspiration for me as an artist, woman, mother, person. Seven Colours is a very personal work (at the same time very strictly conceived and structured!). While I was composing, I had to dismantle my mother's apartment and studio at the same time. Colours in hands. Pictures, even unfinished. I found a piece of paper on which she had noted: Three things overcome death: courage, memory, love.