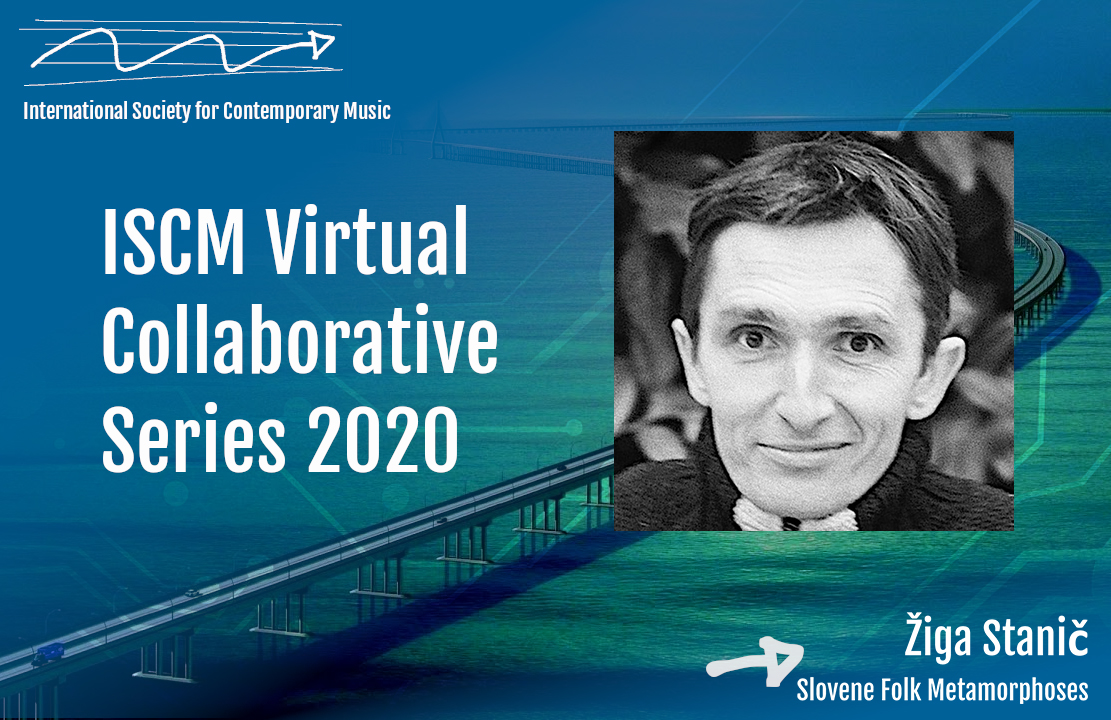 (Submitted by ISCM – SLOVENIAN SECTION)
Žiga Stanič, born 1973, in Ljubljana, is a Slovenian composer, pianist, music producer, and educator. He received his doctorate degree in the field of music theory at the Music Academy of Ljubljana in 2007 where he studied piano, composition, and conducting. For his work, he received several recognitions and awards in the field of music, including the Prešeren student award for composition. Between 2000 and 2002, Stanič was a professor of music at Poljane and Moste high schools in Ljubljana. Since 2002 he has served as a producer for the Slovenian Radio and Television Symphony Orchestra. Stanič and his recording team have produced several thousand classical music archive recordings, for which they received sound quality awards at international competitions. At Radio Slovenia, Stanič serves as a member of regional and international music juries, and acts as a peer reviewer. He is as well an educational textbook author. His compositional outpit consists of over 200 compositions for various musical settings. Since 1998 he is a member of the Society of Slovene Composers.  
Slovene Folk Metamorphoses (Slovenske Ljudske Metamorfoze) for piano solo. was broadcast on Slovenian Statehood Day, on June 25, 2020. Slovene Folk Metamorphoses are stylistically polar opposites and are intertwining between simple Slovene folk tunes and postmodern sequences. The design of this piece resembles a suite, but it is condensed into a single monolithic sentence. The title "Metamorphoses" derives from the composer's process of constant stylistic transformation. This is not about aesthetic conformism, but rather about deliberate distancing from the monostylistic orientation. Slovenian Folk Metamorphoses deliberately rely on aesthetic pluralism, as they are designed as a composition in which potentially every listener will find a language, with which he agrees and one with which he may disagree. A common feature of a larger group of people, and of a nation in general, is that it is structured into several groups, e.g. by political conviction, by capacity of intellectual or spiritual dimensions. Whether uniting of the different is consistent or not – whether it is good, meaningful and appropriate – that is a question of the nation stemming from the same folk songs. On the occasion of Statehood Day, the musical piece appeals to all who know Slovene folk songs and at the same time sense the sound of the twisted and mysterious paths of their interactive disordered thoughts, through which they always return home, to their peace.