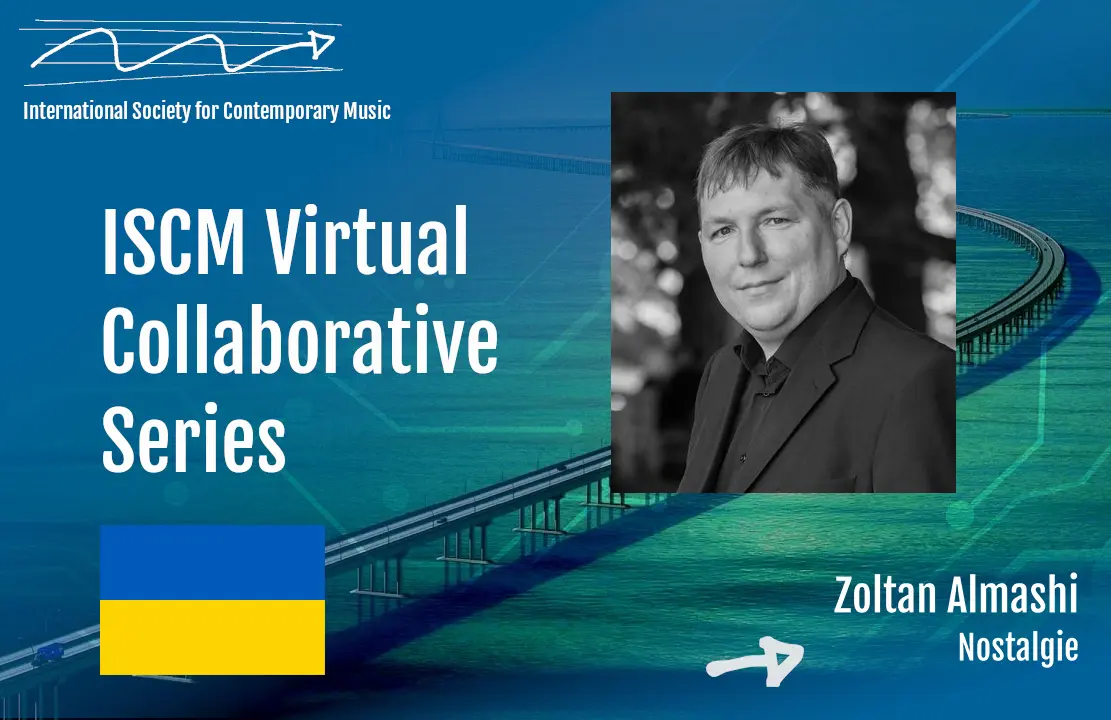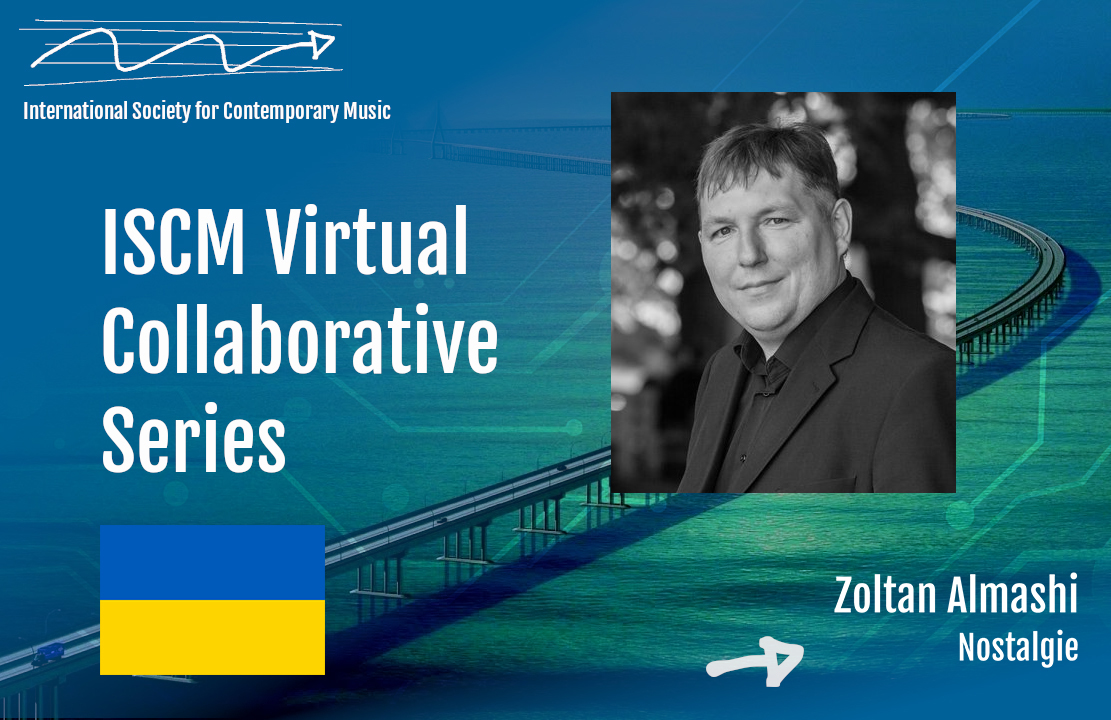 Zoltan Almashi (b. 1975, Lviv) is a Ukrainian composer, cellist, teacher, organizer of musical life, and one of the founders and leaders of the festival of classical and modern chamber music "Gulfstream". He was born into the family of a musicians. In 1993 he graduated from Lviv Secondary Specialized Music Boarding School named after S. Krushelnytska. He graduated from the Lysenko Higher State Music Institute in Lviv (now the Lysenko National Academy of Music) in two specialties in the class of Yuri Lanyuk: as a cellist (1998) and composer (1999). From 1999 to 2002, he studied in the assistantship-internship program at the Department of Composition of the Tchaikovsky National Music Academy of Ukraine with Yevhen Stankovych; in 2008 he did an internship in Poland with the composer Alexander Lyason. Since 2001, he has been a member of the National Union of Composers of Ukraine and since 2000, he has been a member of the National Ensemble of Soloists, "Kyiv Camerata." He has collaborated with the contemporary music ensembles Ricochet, New Music in Ukraine, and Nostri temporis, and is the cellist as well as artistic director of the Revutsky String Quartet.
As a performer and composer he has participated in numerous festivals of contemporary music and contemporary art in Ukraine. His compositions have been performed in Germany, France, Switzerland, Poland, the Netherlands, Belarus, Moldova, the United States, Chile and other countries. Almashi positions himself as a polystylistic composer. His artistic style is a synthesis of traditional and innovative, neo-romantic tendencies with modern means of compositional writing. Almashi's oeuvre contains more than 70 works, including symphonic, numerous chamber-instrumental and instrumental works. Of particular note are his symphony № 2 "Island" for large symphony orchestra, Concerto for two violins and strings "Unspoken Words", Chamber Symphony No. 1 for chamber orchestra dedicated to Valery Matyukhin, Chamber Symphony No. 2 "Conversation of two drunkards about the meaning of life" for violin, cello and strings, Chamber Symphony "Genesis" for viola and strings, Concerto grosso No. 4 "Seasons" for violin and chamber orchestra, and the opera Penita.
Nostalgie, composed in 2008, is a passionate one-movement work for solo cello which shows off Almashi's gifts as a composer and a performer.