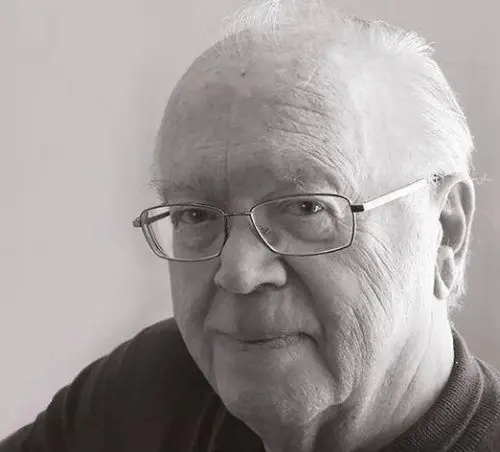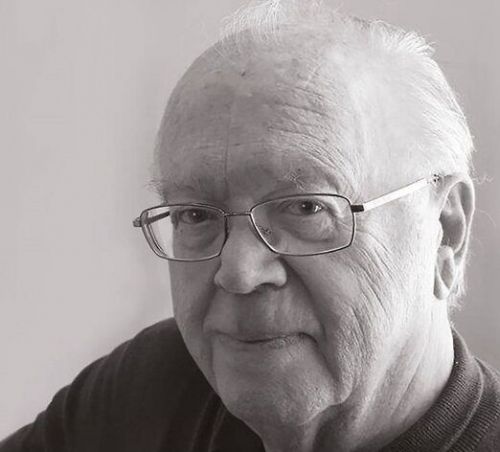 The Royal Conservatoire of Brussels will honor Belgian composer and ISCM Honorary Member André Laporte in celebration of his 90th birthday in a ceremony on Wednesday November 17th at 17:00 (CET) at the conservatoire (Regentschapstraat 30, 1000 Brussels).
Dr. Yves Knockaert will give a short introduction on the career and oeuvre of the composer, drawing also from their recent collaboration on André's autobiography. Pianists Jan Michiels and Daniel Blumenthal will present a collection of short pieces, composed by André's former students on the occasion of his birthday. Plus a student ensemble under the direction of Bart Bouckaert will perform one of André's compositions. Finally Henk Heuvelmans will come over from the Netherlands to share his best stories about André's adventures around the world during his long and fruitful commitment to the ISCM in which he has been active for over 40 years.
In 1972, together with Herman Sabbe, André Laporte set up a new ISCM Belgian Section, after Belgium had been inactive in the network for nearly 20 years. He has remained the chairperson of the section to this day. In addition to serving as a delegate to the ISCM General Assembly he later served as a member of the Executive Committee. His music was first performed on an ISCM World Music Days festival in 1976 in Boston where his composition Harry's Wonderland for bass clarinet and 2 tapes was performed by Harry Sparnaay. The following year he served for the first time on the international jury for the ISCM World Music Days for the festival in Bonn and served again just four years later for the 1981 Festival in Brussels and Ghent. His involvement continued in the ensuing decades and André Laporte was elected an Honorary Member of the ISCM by the delegates to the ISCM General Assembly in 2006. More information about André Laporte is available on the website of the MATRIX New Music Centre. 
PLUS: There's an excellent recent interview with André Laporte by Wynold Verweij which you can read here.