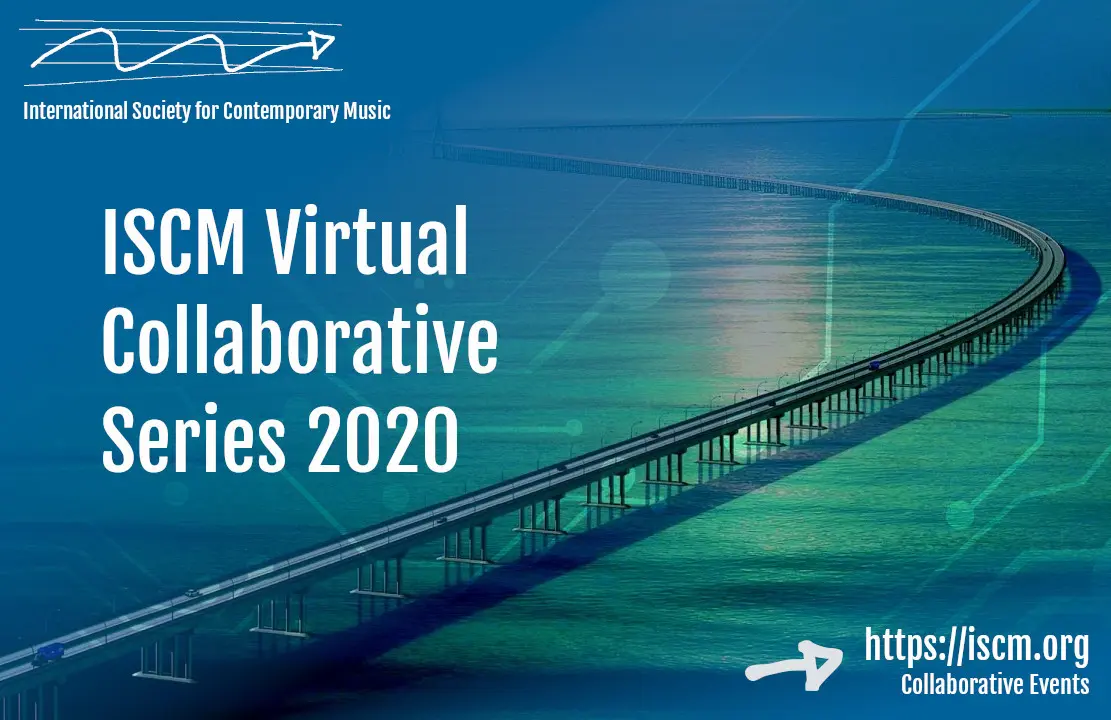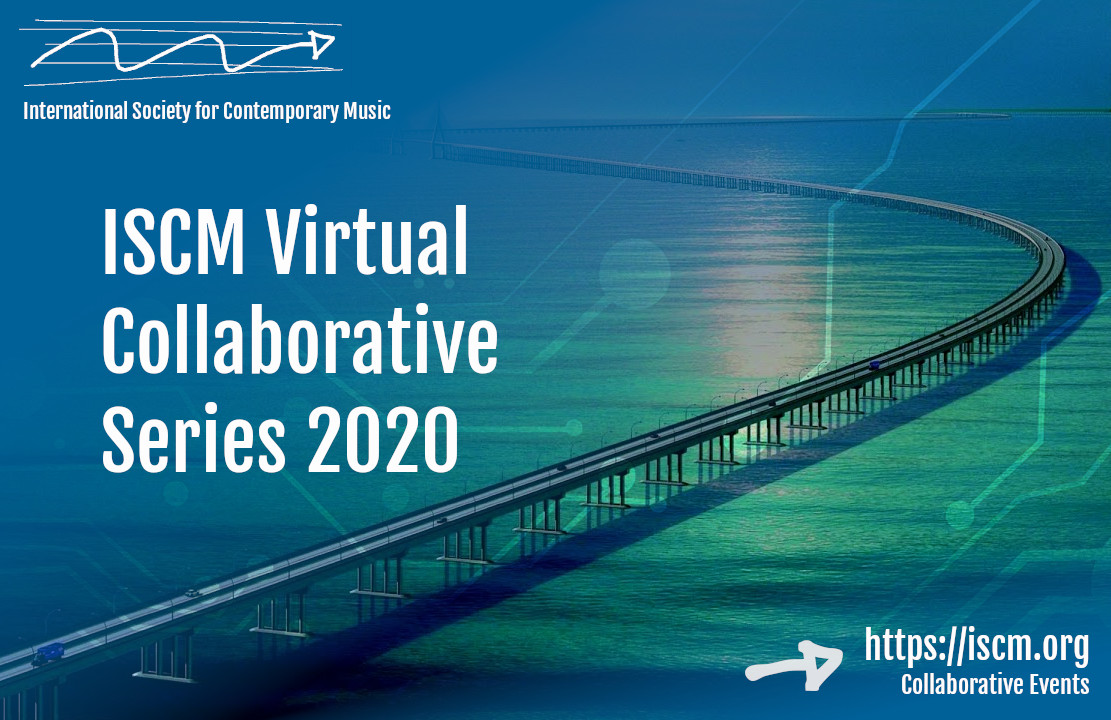 Starting on November 23, 2020, the International Society for Contemporary Music (ISCM) has launched a new Virtual Collaborative Series. All ISCM Sections and Associate Member Organizations in good standing are invited to submit up to 6 works by composers in their region to be considered for inclusion in this venture.
The goal of the ISCM, since its founding in 1922, has been for contemporary music advocates from around the world to share new music from their regions with each other. This has annually taken the form of a major international festival which has taken place every year except during the height of World War II. But the global pandemic has prevented ISCM from convening a festival in 2020, so the Virtual Collaborative Series is an attempt offers members of the ISCM community a way to continue to share music with each other and listeners all around the world online.
According to Irina Hasnas, coordinator of the Virtual Collaborative Series, "The COVID-19 pandemic has made online activity more crucial than ever before by hindering numerous live events, many concerts included. Now is the right time to strengthen the online presence of contemporary music! We hope that our social media project will, in its small way, help to motivate accessible discussions online, keeping our community more engaged. We look forward to making available internet wide all this exciting music and to nurturing a new audience for it!"
There will be a new work posted every day during the first week of the launch and thereafter new works will be posted on an ongoing basis. Please follow the ISCM Facebook page as well as come back to the Virtual Collaborative Series landing page often to listen in as new works are added or to listen again to works that have already been posted.