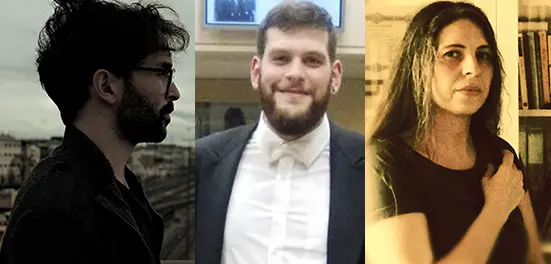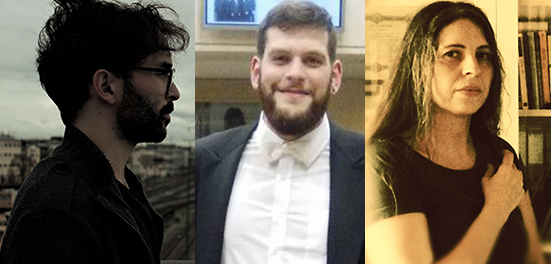 Last April, as part of the "ISCM Collaborative Series" initiative, Musika Bulegoa and Musikagileak, the Basque partners of the ISCM, announced a Composition Competition for works for amateur choirs, intending to give new momentum to the contemporary choral scene.
After analyzing more than forty works from all over the world, the jury, joined by Mikel Urquiza (composer), David Azurza (composer, singer and choral director), and Mikel Chamizo (composer and ISCM delegate), have decided to award the First Prize ex aequo to the submissions of Italian composer Carlotta Ferrari and Galician composer Luis Serrapio. In addition to a monetary prize and the publication of the scores, both pieces will be premiered at the end of October in the 53rd Tolosa International Choir Competition. They will also be performed in the XIII Musikagileak Contemporary Music Circuit by the choir KUP Taldea conducted by Gabriel Baltés.
The jury has also decided to award a Special Mention to the piece The sailor by the Portuguese composer Gerson Batista, who will receive a monetary prize and publication of the work. There was also to be a Special Award for the best work in Basque language, but the jury has decided not to award it.
ABOUT THE WINNERS
Carlotta Ferrari (b. 1975) is an Italian composer. She served as chair of music composition at Hebei Normal University in Shijiazhuang (China) and is currently adjunct professor of music composition at the Department of Arts and Music of the European School of Economics (Firenze, Italy). She holds degrees from the Conservatories of Milano and Firenze and has developed a personal language that seeks to blend past and present. The jury has awarded her creation The Heart Asks Pleasure First, based on a poem by Emily Dickinson, for "the perfect fit of the music to the intimacy of the text."
Luis Serrapio (b. 1992) studied trumpet at the Conservatorio Superior de Música de Vigo, the Zürcher Hochschule der Künste in Switzerland and the Hanns Eisler Musik Hochschule in Germany. When composing his work Així com Cell, based on the homonymous text by the Valencian poet Ausiás March, he was inspired by medieval vocal forms, such as motets or madrigals. The jury has valued "the personality of its harmonic language and the lyricism of its vocal writing".
Gerson Batista (b. 1988) is a Portuguese composer, playwright and poet from Aveiro. He studied music theory, organ and vocal techniques at the Calouste Gulbenkian Music Conservatory. Since then, he has published numerous books and works, created and staged a wide variety of creations and has been commissioned and played all around the globe. The sailor is, according to the author, "a metaphorical description of life and the passage of time in a globalized world." The jury has highlighted its "originality in the use of voice and its effectiveness in shaping sound environments".
Further details are available on the website of Musika Bulegoa.