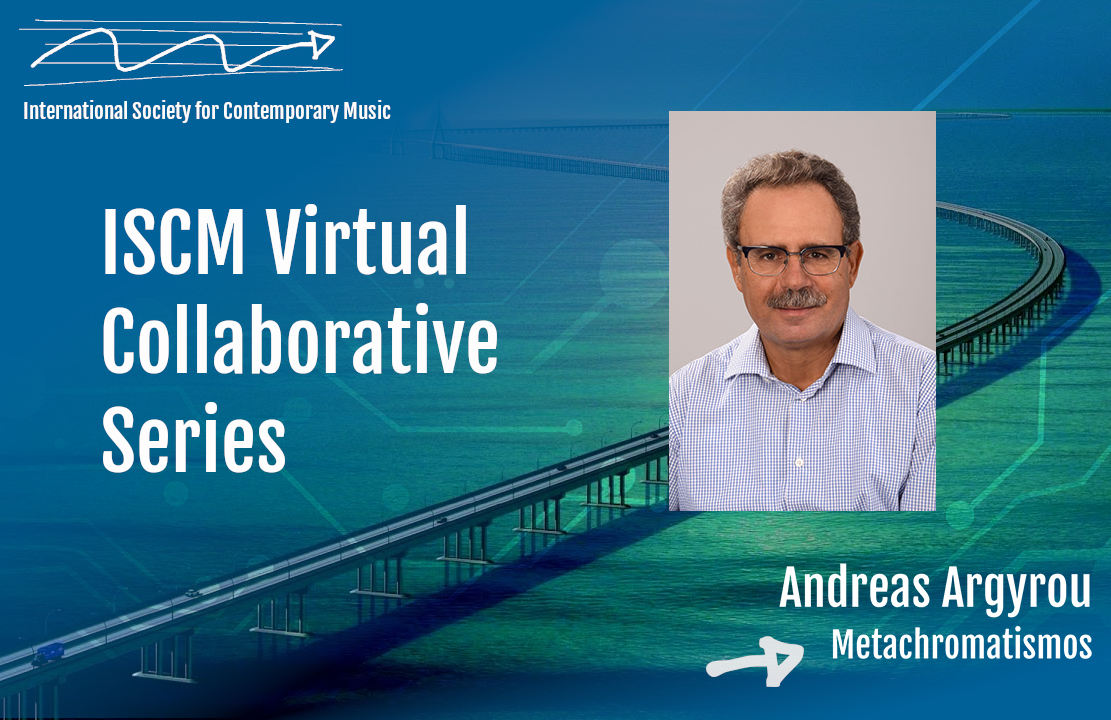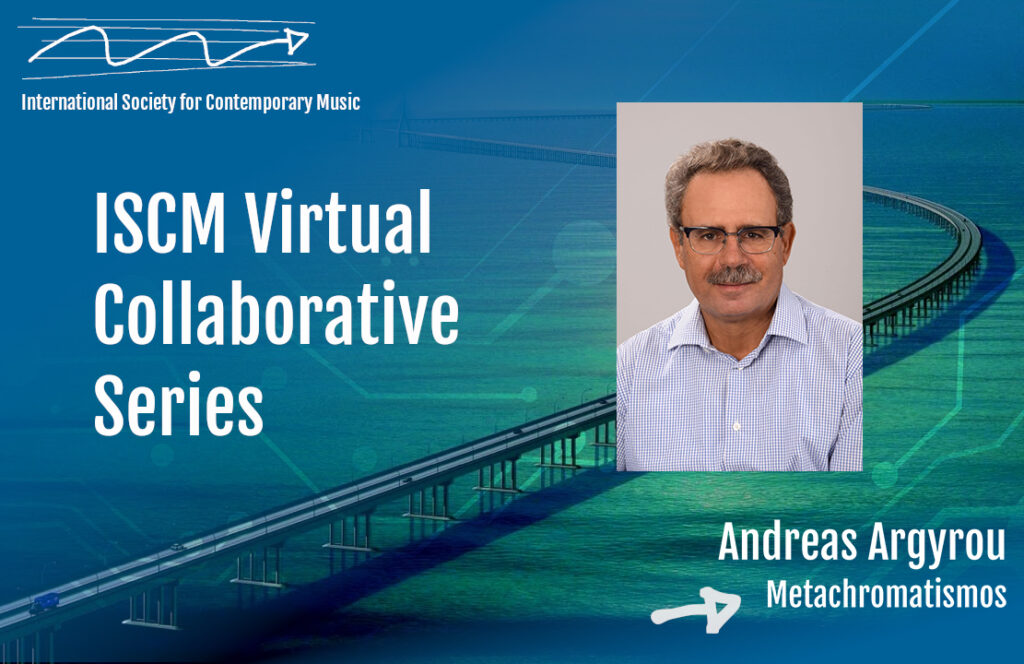 (Submitted by ISCM – GREEK SECTION)
Andreas Argyrou was born in 1957 in Cyprus. He studied piano, music theory and composition at the National Conservatory of Greece. He graduated with the highest distinction under the guidance of professor Michalis Travlos and he continued his studies at the Faculty of Music , Belgrade Music Academy. His compositions have been played in many countries (U.S., France, Cyprus etc.) and they have been broadcasted on the radio of several countries as well and have been discriminated against in competitions. He is a member of the "Greek Composer's Union" and has been the artistic director of the National Conservatory of Nea Smyrni since 2002.
Metachromatismos for violin, clarinet, and piano (1993) is inspired by traditional Greek music. The main theme is introduced very plainly from the clarinet and it slowly expands, evolves, and transforms itself. The clarinet repeats mainly the opening theme with some variations at the same time with the transformed material, emphasizing its inner contrast while it makes clear that their connection is due to their origin.