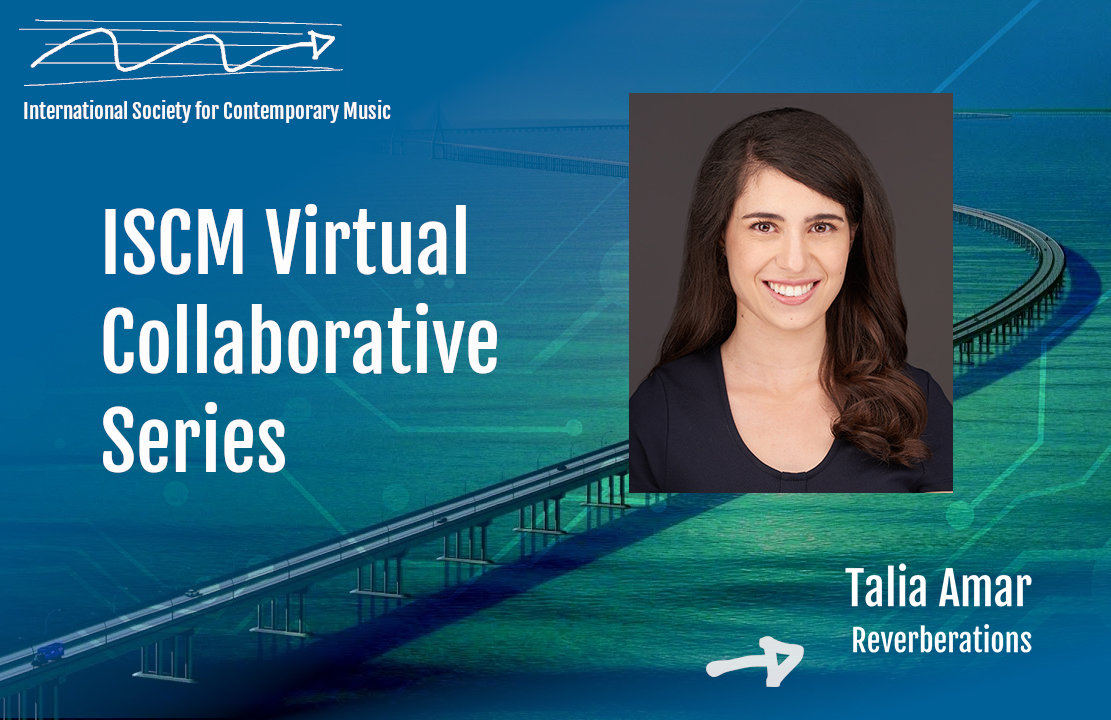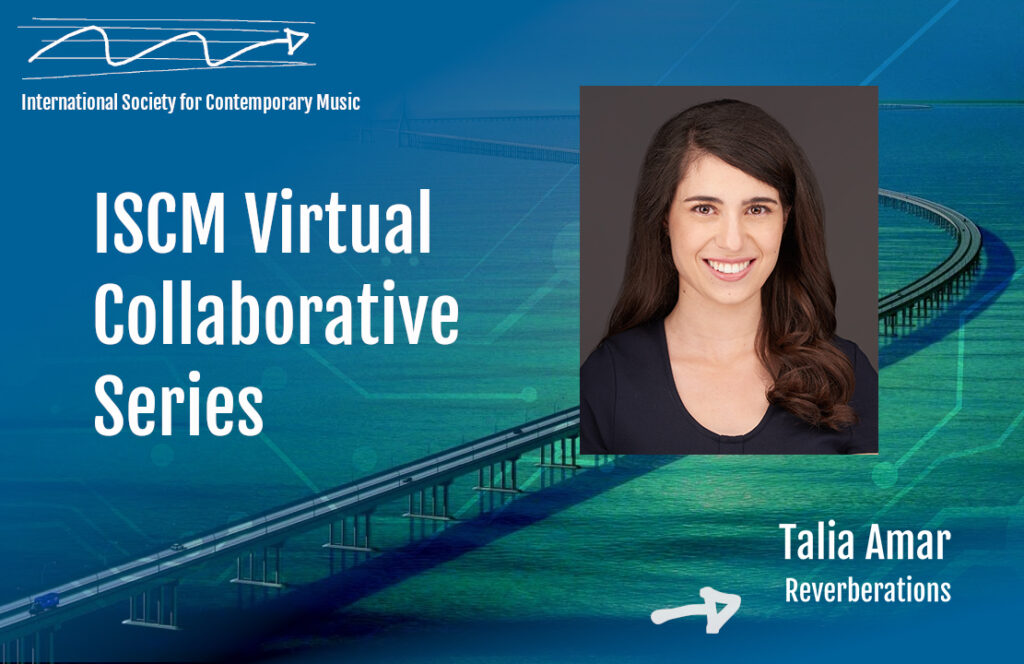 (Submitted by ISCM – ISRAELI SECTION)
Pianist and composer Dr. Talia Amar (b. 1989) is the recipient of many international awards including the Israel Prime Minister award 2018, The Acum Award 2019, and the Rosenblum Prize for Promising Young Artist 2016 by the Tel Aviv Municipality. Her pieces are performed by leading ensembles around the world and she was selected to represent Israel in different festivals such as ISCM World New Music Days in Vancouver (2017), Asian Composers League Festival in Taiwan (2018), and ECCO Festival in Brussels (2019). Since 2017, Talia has been a member of the composition faculty at the Jerusalem Academy of Music and Dance in Israel, where she also serves as the Head of Innovation and Technology in Pedagogy. She is a council member of the Israeli Composers League, and a performer of electronic music with Meitar ensemble.
About her composition Reverberations (2017 rev. 2019) scored for nonet and electronics, Talia writes: Reverberations is so named because it is kind of an echo to a previous work of mine, composed in 2012. "When a dream becomes Reality…" was originally composed for Ensemble Meitar, the same ensemble at the invitation of whom Reverberations was composed. Reverberations contains within it a dialogue with "When a dream becomes Reality…" through the electronics, which act as a kind of memory of the earlier work. As a composer, it was especially refreshing to revisit the older work. My compositional style has evolved considerably in the years since, yet, at the same time, I can still identify my musical voice in the work. For me, Reverberations really acts as an echo of the past, passing through a filter of my current compositional sensibilities. It's a reminder of the journey I've made so far.