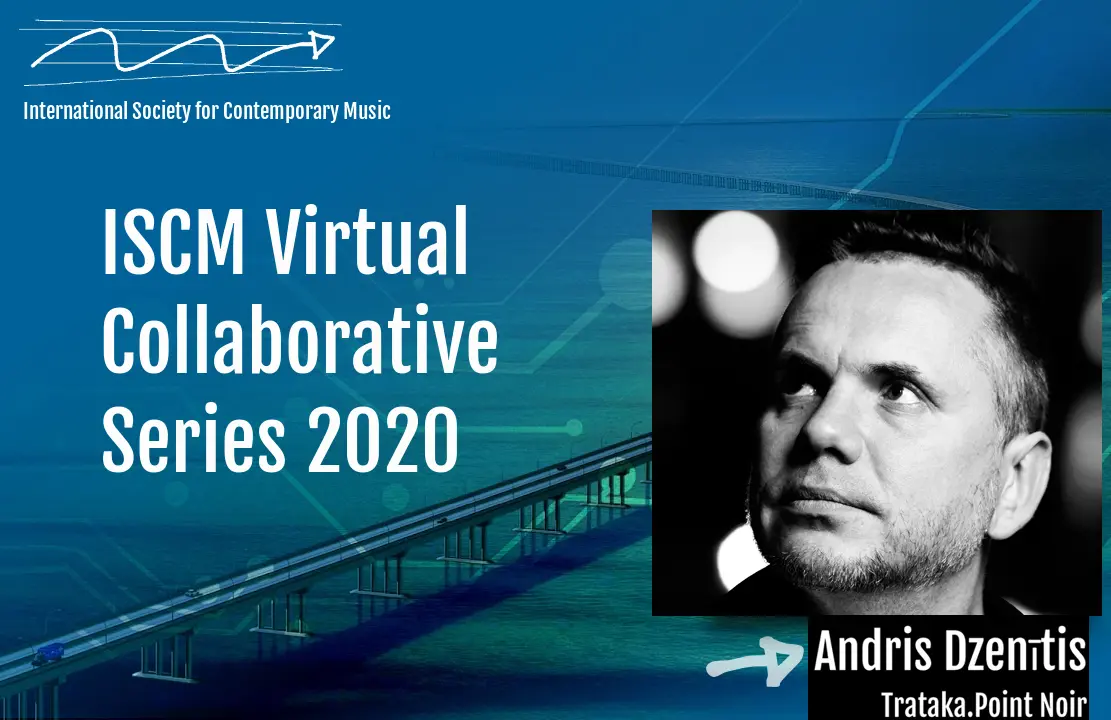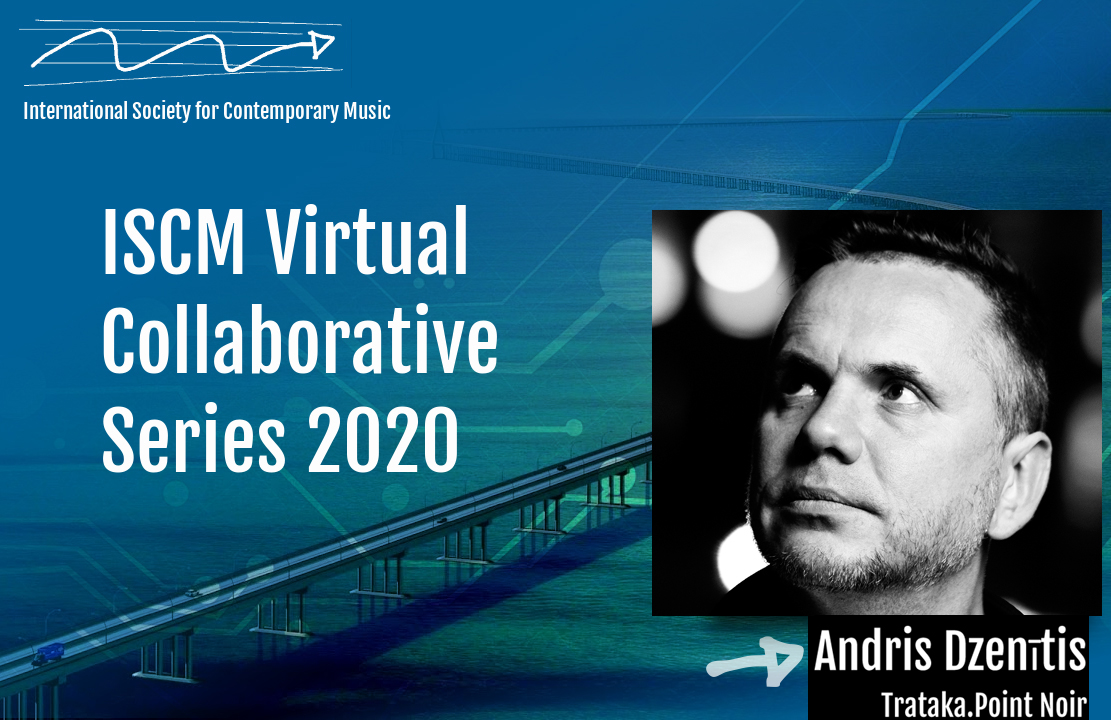 (Submitted by ISCM – LATVIAN SECTION)
Andris Dzenītis (born in Riga, Latvia on 23 January 1978), studied at the with Pēteris Vasks and Pēteris Plakidis in Riga. His Sonata for violin and piano Pamestie (Deserted) was awarded the chamber music prize (1994) by the Latvian Composers' Union when he was only 16. He studied composition at the Vienna School of Music and Drama with Kurt Schwertsik, and continued his studies at the Lithuanian Music Academy with Osvaldas Balakauskas. He has taken part in several young composers' seminars, attended mastercourses with Magnus Lindberg, Pär Lindgren and Bent Sorensen. 
Dzenītis's music has been performed and commissioned in Latvia and abroad: at the Warsaw Autumn Festival, the Gaida Festival in Vilnius, Maerzmusik Berlin, the Bergen music festival, Klangspuren Schwaz, Time of music, Viitasari, ISCM World Music Days festivals in Hong Kong and Beijing, Musica Viva and many other festivals and played elsewhere by significant Latvian and international ensembles and musical formations like Latvian Radio Choir, Ensemble Modern, the radio symphony orchestras of Berlin and Amsterdam, Leipzig Gewandhaus and Boston Symphony orchestras under the direction of Péter Eötvös, Karel Mark Chichon, and Andris Nelsons, among others.
Andris Dzenitis was awarded the first prize in the International Jurgenson Competition for Young Composers, in Moscow, for his Seven Madrigals by E.E.Cummings for mezzo-soprano and six instruments. He received the Great music prize — the highest musical award in Latvia — for his Fides.Spes.Caritas in 2007 and again in 2015 for his Concerto for Saxophone and Orchestra. He also received national prize of cinematography for his film music. Dzenītis also also works in music pedagogy and is active as a music journalist.
About his first string quartet, Trataka.Point Noir (2011), the composer writes:
Electrized mind. Unsettled eyes. Wave after wave. Untrue after imaginary true. Mirror inside the mirror. Words, syllables, letters – logical and scattered hanging above neglected paths. Silence after the silence. Silence after the silence.
This piece is probably musically contraversial to the roots of its yogic description. At the same time it's one's try to escape endless labyrinths of the mind, electrized by truly sick speeds of our time loaded with infinite possibilities of true and untrue. 
Basically the piece is a concentration on the power of one note (C in the beginning, D and G at the end), naturally straggling from this points for a longer or shorter periods with dominance of chaotic powers. There are (not continuously very strictly) combinations of odd numbers 3, 5, 7 and 9 used to organize rhythmic development of the piece. Sometime numbers are very obvious, sometime deeply encoded.