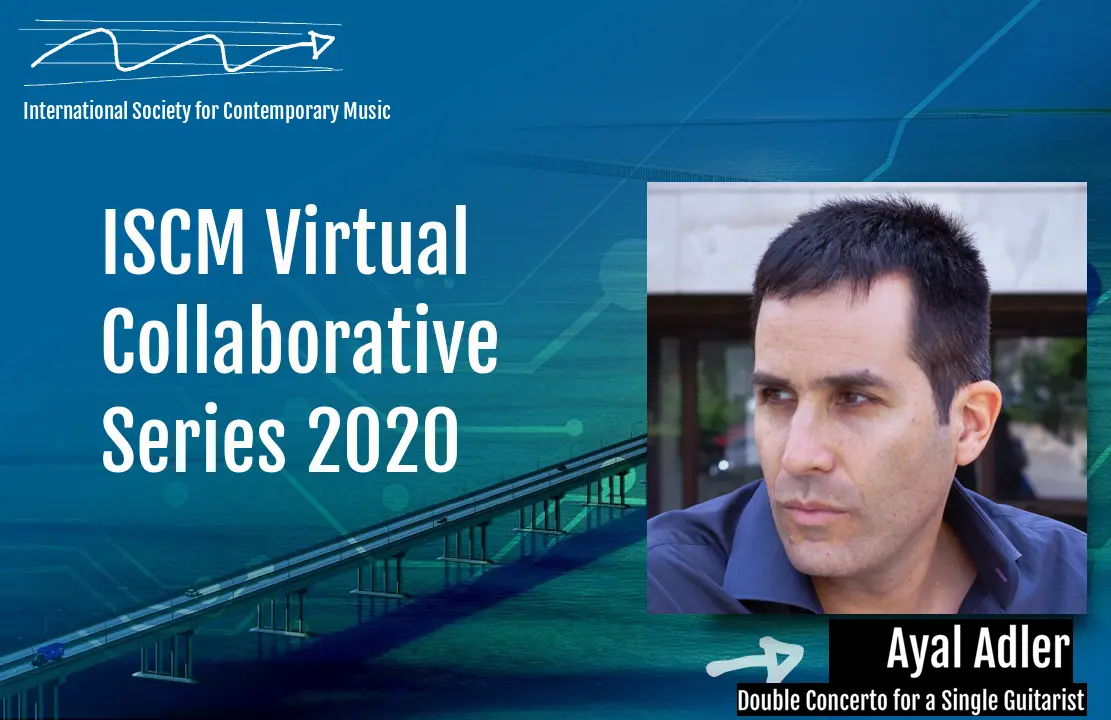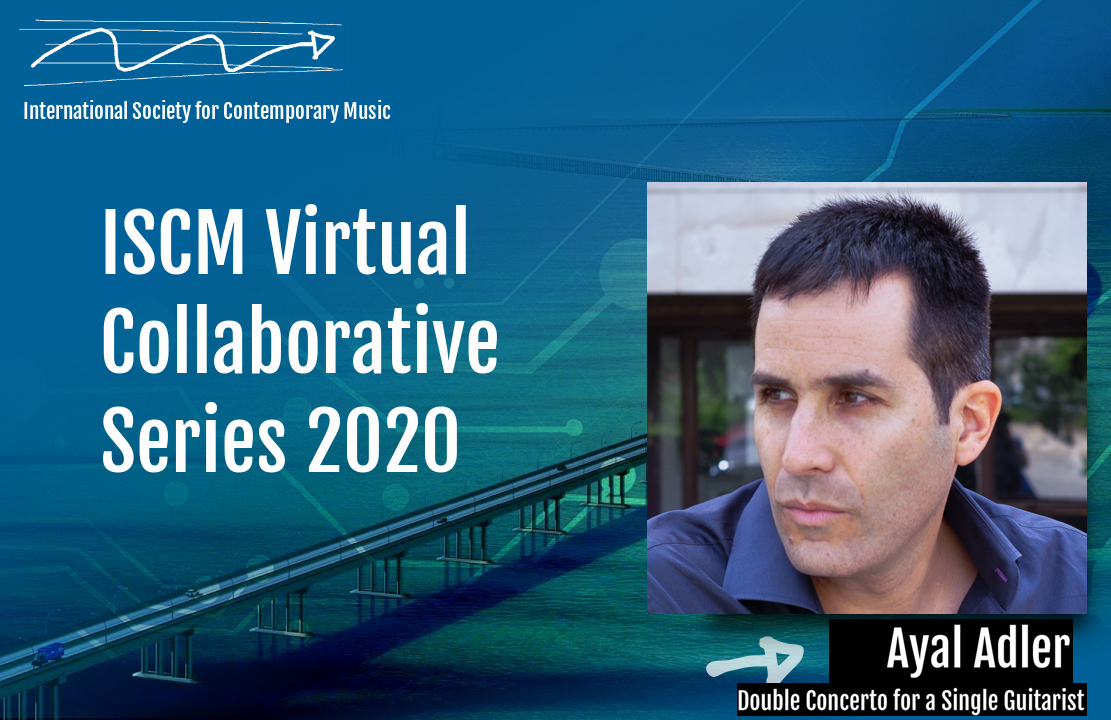 (Submitted by ISCM – ISRAELI SECTION)
Ayal Adler was born in Jerusalem in 1968. After receiving a Diploma in Piano and Composition from the Rubin Jerusalem Conservatory, he enrolled at the Jerusalem Academy of Music and Dance where he completed a B.Mus. and an Artist Diploma in Composition, with Honors. He then pursued a Doctoral degree in Composition at McGill University in Montreal. Dr. Adler is a senior lecturer/ Associate Professor of Composition at the Jerusalem Academy of Music and Dance. In recent years, he held various academic positions, such as Chair, Composition and Conducting Faculty; Dean of Students; Chair, Ethics Committee, and others. He currently serves as the Director of the Israeli Composers' League (part of ISCM). Dr. Adler is regularly invited as guest artist to Masterclasses in composition in Germany, Austria, Lithuania, Canada and other places. He was recently invited to serve as a Jury member at the International Composition Competitions in Vilnius: "Future Symphony" and "Balsys Competition".
Dr. Ayal Adler's compositions are often performed at International Festivals, such as the Jerusalem International Chamber Music Festival and Jerusalem-Berlin Intonations Festival; International Society of Contemporary Music (ISCM); Asian Composers' League (ACL), and others. His work Alone, I return from the Night for Soprano and Orchestra was recently premiered by Omer Meir Wellber and the Munich Philharmonic, with soprano Hila Baggio. Resonating Sounds for large orchestra was commissioned and performed by Daniel Barenboim and the West- Eastern DIVAN Orchestra at the following venues: BBC Proms; Lucerne Festival; Salzburg Festival; and Teatro Colón in Buenos Aires. Crystallization for large orchestra was re-premiered by Zubin Mehta and the Israeli Philharmonic. His works were performed in the United States; Canada; Germany; Austria; England; Spain; Finland; Czech Republic; Russia; Hungary; Lithuania; Croatia, and South Korea. In Israel, his music was premiered, among others, by The Israel Philharmonic Orchestra; Israel Camerata Orchestra Jerusalem; Israel Symphony Orchestra; Jerusalem Symphony Orchestra; Meitar Ensemble; Israel Contemporary Soloists; Tel Aviv Soloists Ensemble etc, under the batons of Omer Meir Wellber, Ilan Volkov, Frédéric Chaslin, Pierre-André Valade, Zsolt Nagy, and others. Various compact discs containing his works were released in recent years, and two new albums will be released in Israel and Europe during the next season. His works are regularly published by the Israeli Music Institute (IMI), and the Israeli Music Center (IMC).
About his 2016 Double Concerto for a Single Guitarist, Adler writes: "The title refers to the use of both Electric and Classical guitars by a single soloist during the work. Conflicting music realms appear in the course of the Concerto- advanced, progressive rock, alongside free atonality, somnorism and spectralism. The gradual clarification and crystallization of the abstract, musical material leads to a virtuoso cadence, near the end of the piece, in which the guitarist plays the electric guitar using a cello bow. Moving between the two solo instruments, the soloist emphasizes the similarities and differences between the two. The large orchestra, enhanced by a wide percussion battery and an elaborate piano part, plays a significant role throughout the work in fast and energetic parts, versus airy lyrical episodes that balance the overall musical drama and expression."