Antonia Barnett-McIntosh: Wild Fabrics–you couldn't really tell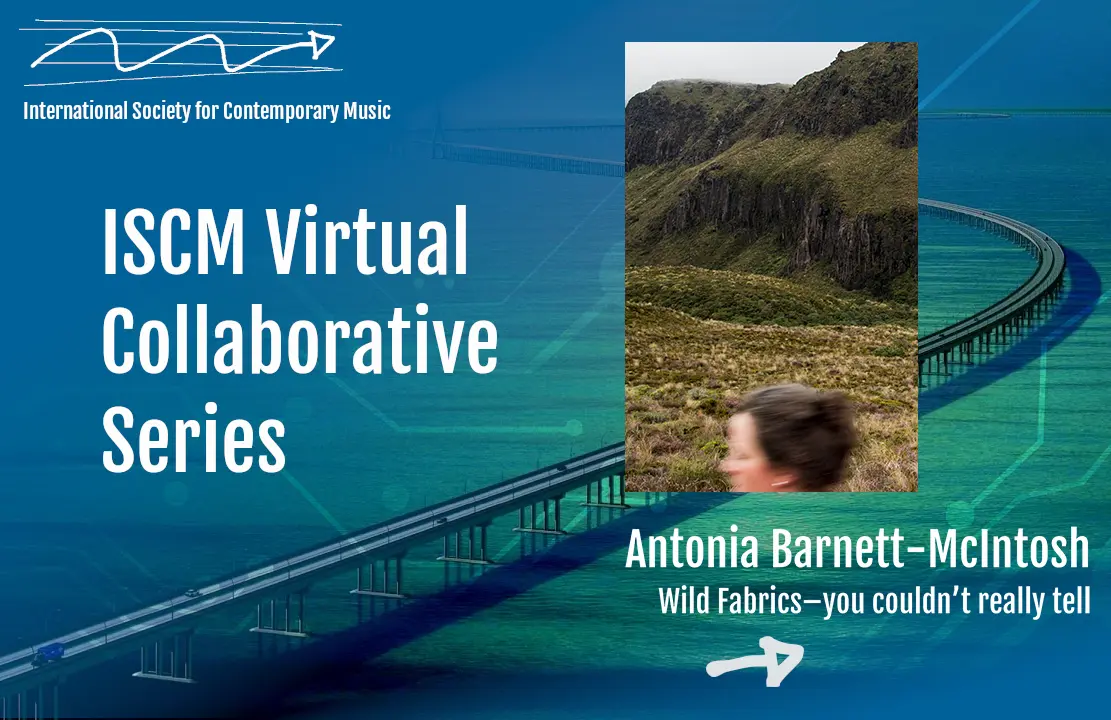 Antonia Barnett-McIntosh is a composer, performer, sound artist, and editor. Her works incorporate slippage and forced failure, improvisation and the live space, and investigate speech as music: the pitches, rhythms, conversational overlaps of our everyday. In juxtaposing the formalities of presentation and the aesthetics of failure, she gently taps on the borders between performance and rehearsal, composition and writing, classical music, theatre and performance art.
Antonia's interest in creating communal experiences whereby spectators are welcomed as participants in a compositional process implies that listening in itself is active: audience members are not mere recipients of music as finished form but drawn into the work's compositional questions where listening and spectating can be viewed as a form of composition.
"you couldn't really tell" is a section of Wild Fabrics, a 40-minute video work created in collaboration with Elliot Vaughan, which first premiered at Ōtautahi Tiny Fest on 27 November 2021 and was adapted into a film due to Covid-19 lockdown restrictions. In its previous life as a solo performance, the work sits at the intersection of composition, video, speech, field recordings, and interview transcription. A recorded element transcribed. Transforming original material through the imagined body of the composer-performer, hesitations, mistakes, rewinds, stops and starts become embedded into the rhythm of film. Conversations within and without conversations, of the everyday. Easy chats, serious musings and musickings, flippant remarks, the ums (or is that erms?) and ahs and yeahs… yeahyeah–yeah, the flow, the criss-cross, cutting in, the total and instant changes in direction of conversation, or is that changes of direction in conversation? Now a sort of sonic-visual postcard.