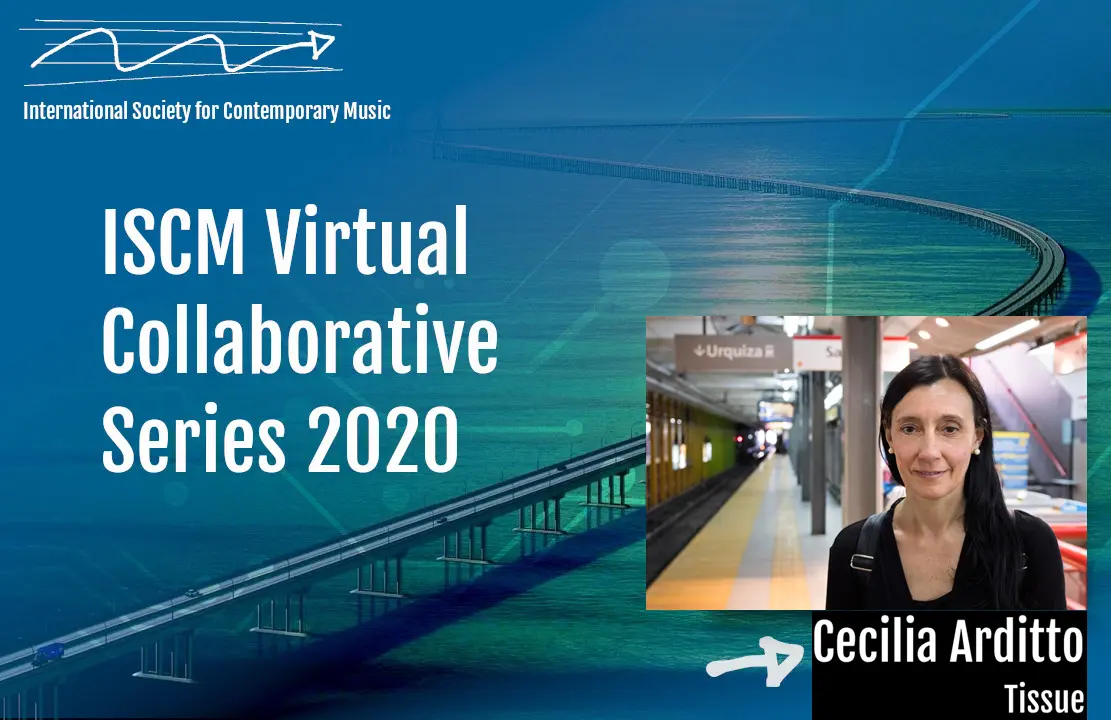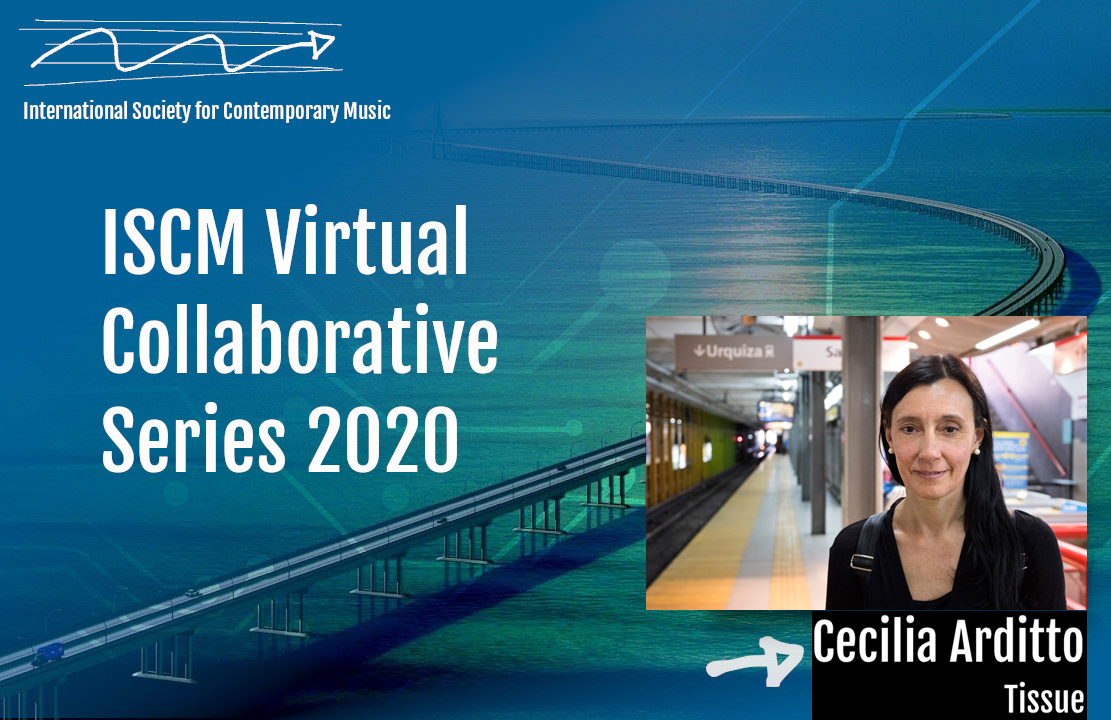 (Submitted by ISCM – NETHERLANDS SECTION)
Cecilia Arditto, born in Buenos Aires, Argentina in 1966, studied music at the Conservatorio Julián Aguirre, Centro de Estudios Avanzados en Música Contemporánea (CEAMC) and Conservatory of Amsterdam (cum laude); she took composition lessons with Silvia Goldberg, Gabriel Valverde, Mariano Etkin and Wim Henderickx; analysis with Margarita Fernandez.
Prizes and stipendia: First Composition Prize CCRR-CEAMC 1996, "Buenos Aires No Duerme¨ Prize 1998, Mention Concurso Radio Clásica, Concurso de Composición CEAMC-Arditti String Quartet, Antorchas Scholarship for two consecutive years, Fondo Nacional de las Artes Prize, etc. Her music was selected for the "3rd Forum International de Jeunes Compositeurs de l'Ensemble l'Aleph, France, the "Boswil International Composition Seminar", Switzerland and two editions of the MATA Festival in New York City. She was granted a residential grant at the Camargo residence for artists in France to work in a chamber opera, The daughter of the sorceress… She was guest composer at the Udk, Berlin in two opportunities, and she was granted commissions from the NFPK, Stichting Kous, and Orgelpark among others in Holland. She was invited to Borealis festival in Norway and Festival Rümlingen in Switzerland. She is very active in the Argentine new music scene continuously collaborating with ensembles and performers.
Her music has been performed in Latin American, Asia, USA and Europe. Some of her pieces are frequently played by different performers all over the world, like the solo flute composition Musica invisible which has performed by more than 20 different flutists.
Recently Cecilia got the following prizes: New Maker Ensemble (London) Call for scores; Low Frequency Trio Composition competition – tour 2018-2020 (Mexico); Wilde Lieder Marx Music Competition (second prize) by the Birmingham Contemporary Music Group. She also has ongoing activity in Montreal with diverse projects under "Innovations in concert", Quebec. She got the first prize in the prestigious Rychenberg Competition 2019 in Switzerland with her work for orchestra Tissue. Her work Musique Concrete will represent GENECO, the Dutch Composers' association in ISCM 2022 World Music Days in New Zealand. She is a finalist in the Mannheim Opera Theater competition 2020 with her opera project based on the novel L'ètranger by Albert Camus.
Tissue (2019) is Ms. Arditto's most recent orchestral composition and was the winner of the Rychenberg Competition for orchestra 2020 in Switzerland. The composer writes:
Big surfaces of skin, wood, metal, string and paper are hit, rubbed, stroked, scratched, and touched with the fingers by the two percussionists and echoed by the rest of the orchestra, like a sound organism around them.
It is a "concerto" for big surfaces, where the soloists are not only the percussionists but "the matter itself." The percussionists, metaphorically, "swallow the whole orchestra" into their sound world.
The orchestral tissue expands and contracts on various levels: density (from solos to full divisi), rhythm and tone (going from small microtones to wide intervals). Ornaments and microtonality in Tissue are used mainly to
create textures, shaping micro-variations in extreme detail. As a cantus firmus, this piece uses a traditional Mexican song, "La llorona" ("The weeping woman") close to the spirit of Adél Koleszár´s geographical and emotional landscapes. Lyrics refer to romantic love, mainly as suffering
and death, and women as objects to be loved and consequently disposed.