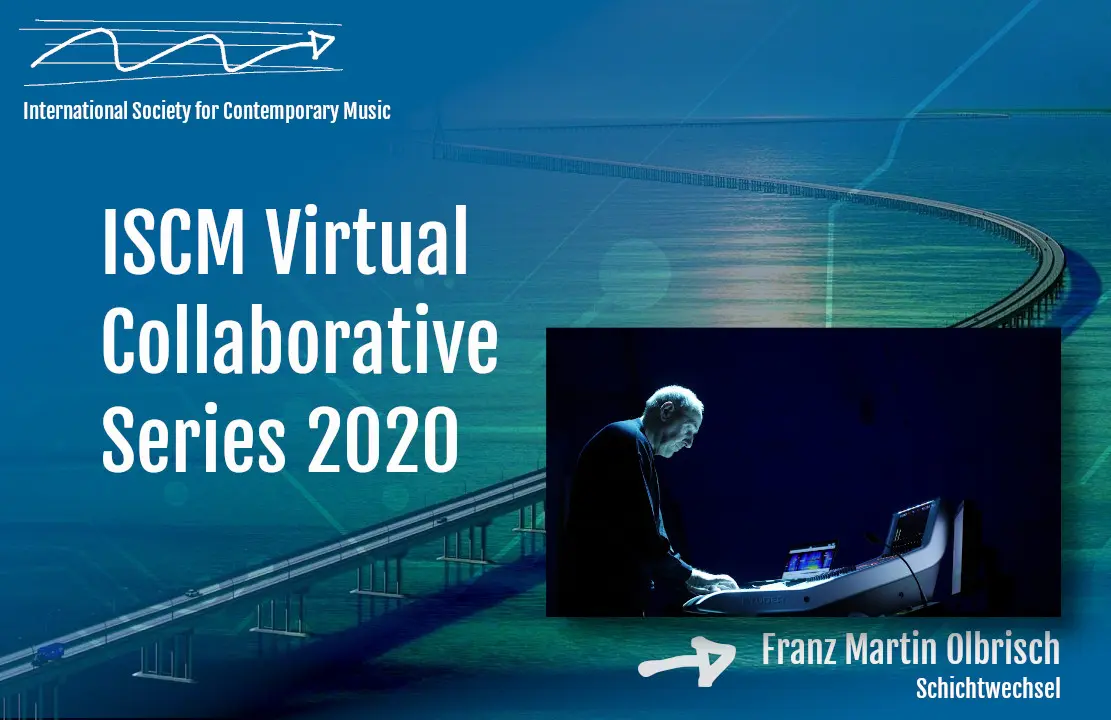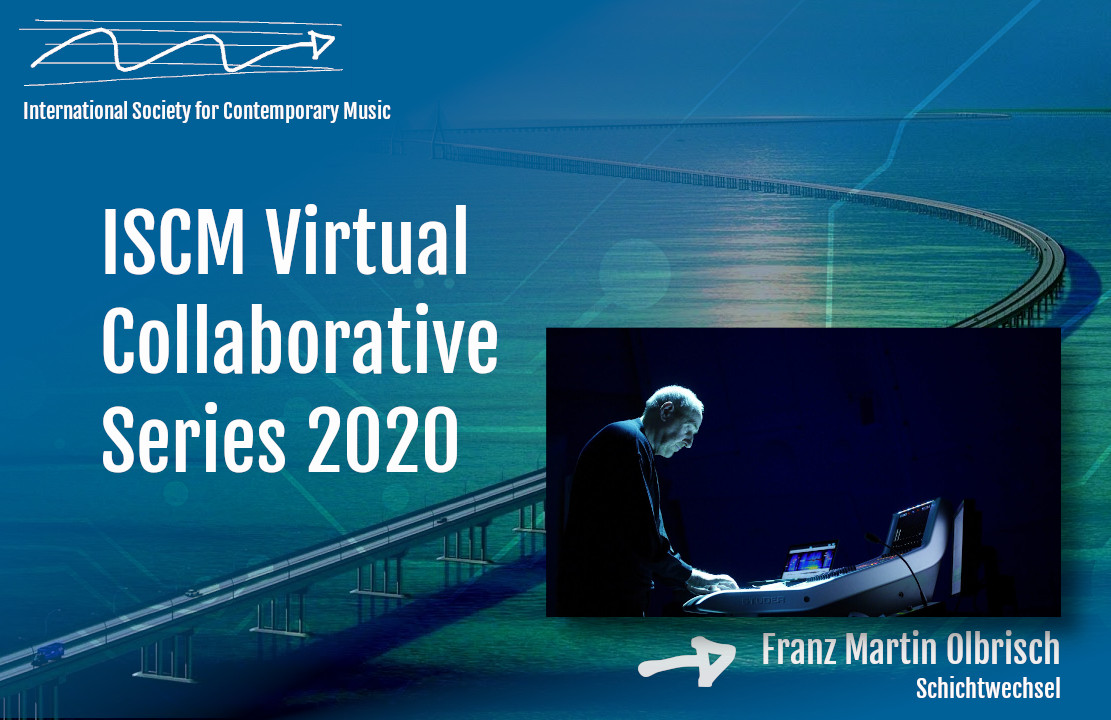 Franz Martin Olbrisch (born November 5, 1952 in Mülheim / Ruhr) is a German composer and installation and media artist.
From 1979 to 1985, he studied composition and music theory with Frank Michael Beyer at the University of the Arts in Berlin. From 1986 to 1996 he taught music theory at the Church Music School in Berlin and from 1988 to 2008 he taught composition at the Berlin University of the Arts and at the Electronic Studio of the Technical University of Berlin. Since 1986 he has regularly participated in the Darmstadt Summer Courses for New Music, where he also worked as a lecturer in 1994, 2004, 2006, 2010 and 2014. Since 2008 he has been professor of composition at the studio for electronic music at the Carl Maria von Weber Academy of Music in Dresden. Olbrisch has been Vice President of the Society for New Music since 2011 [1]. From October 2015 to 2018, Olbrisch was Vice President of the Saxon Academy of the Arts. Until 1989, Olbrisch composed mainly instrumental works before he began to increasingly include multimedia and interdisciplinary approaches in his work from 1989 onwards. He has composed works on behalf of WDR, Südwestrundfunk, Hessischer Rundfunk, Sender Free Berlin, Berliner Festspiele, Expo 2000 Hannover, Berlin "Inventionen", Oldenburgisches Staatstheater, Oper Bonn and the city of Witten. His most important works include the string quartet Ein qm Schwärze, the orchestral works Grain and craquelé, the concert environment Shift Change – temps et mouvement and his 48-hour radiophonic installation FM o99.5.
Schichtwechsel – temps et mouvement is a complete redesign of the Schichtwechsel part of Olbrisch's 48-hour radiophonic installation FM o.99.5. The microscopic samples that make up the individual layers were taken from various instrumental works of contemporary music. The superimposition of these sound layers creates iridescent, rhythmic surfaces that shift against each other and develop an altered relationship to time. Visually, the room is divided by three projection surfaces distributed on the floor. Mirrors are incorporated into the projection surfaces, which not only throw parts of the video images into the room, but conversely also allow parts of the room and the audience to appear in the projections. Stage and auditorium thus merge into a unified space.