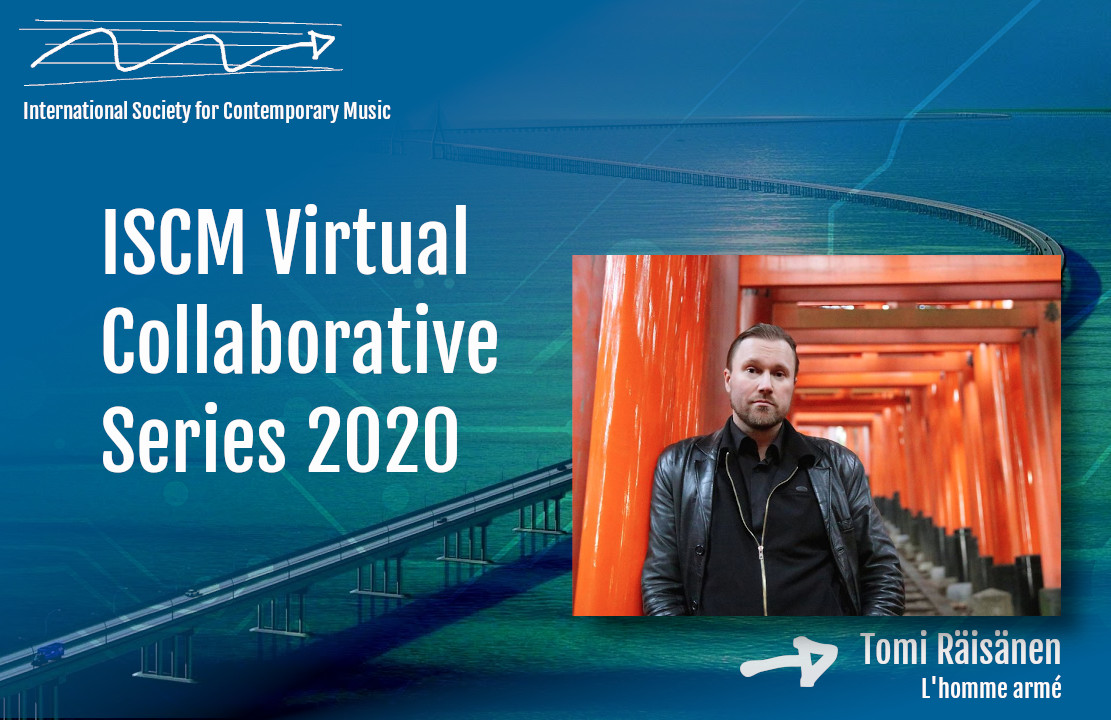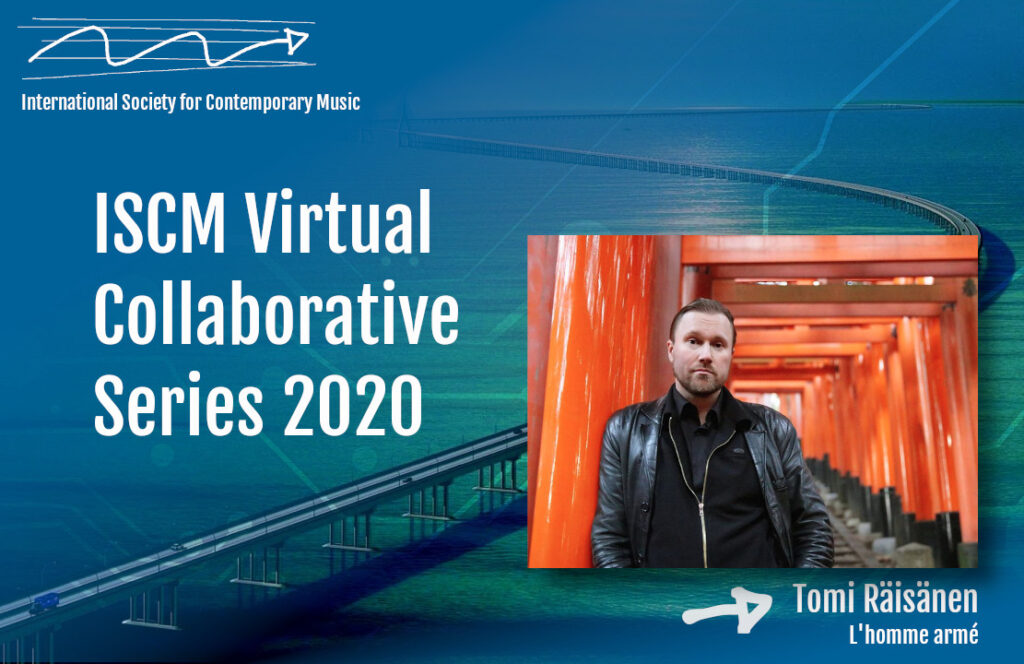 (Submitted by ISCM – FINNISH SECTION)
Finnish composer Tomi Räisänen (b. 1976) studied composition at the Sibelius Academy. Before entering the Academy he read music at the University of Helsinki studying musicology and composition. Räisänen completed his studies by participating in several international composition masterclasses. Räisänen's list of works contains compositions from large scale orchestral works and concertos to ensemble and chamber music. Besides writing for standard classical music instruments, he is also interested in composing for non-orchestral instruments like accordion, guitar, and toy piano, as well as renaissance, baroque and non-Western instruments. Many of his works involve use of electronics and he has also made music for films and sound installations. 
Räisänen's music has been widely performed and broadcast in 44 countries across the world as well as released on several CDs. In 2019 Räisänen's Marimba Concerto 'Portal' was awarded with the III. Prize and it won the Audience Prize in the International Uuno Klami Composition Competition in Finland. In 2007 Räisänen won the Irino Prize in Japan and in 2002 he was awarded with the II. Prize in the International Composition Competition 2 Agosto in Italy. Räisänen has been teaching in the annual Sävellyspaja composition masterclass since 2014.

The title L'homme armé refers to the Burgundian melody from the mid-15th century, which was very well known and a popular tune during the 15th and 16th centuries. It was widely used as a cantus firmus in many Masses for example by Dufay, Josquin, Ockeghem and many others. I decided to continue this long lost tradition and to use the melody in a new context. The tune is augmented so strongly that even the shortest time values of the original melody last in their new form around ten seconds. By this way the augmented melody forms a kind of a skeleton or a structural basis for the whole work. I have also applied the form and the interval structure of the original "L'homme armé" melody to this new work for saxophone and percussion. (Tomi Räisänen, 2003)